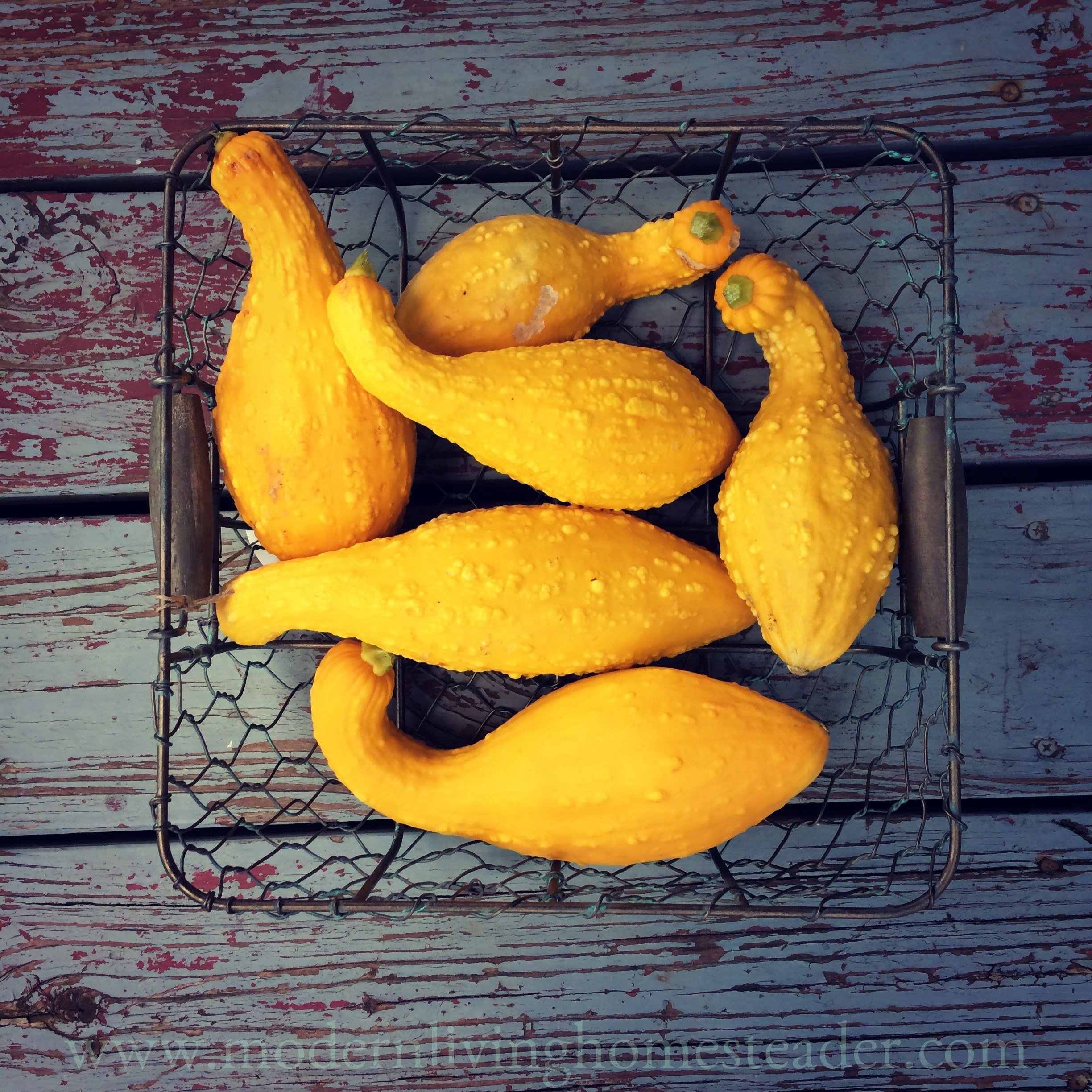 A few days ago, David picked six summer squash, and we already have six more ready to be harvested! We didn't have any summer squash last year, so this is a real treat. However, it requires focused and creative eating to make use of an abundance of summer squash. We're finding ways to enjoy the bounty for breakfast, lunch and dinner!
Note: Some of the links in this post will send you to my Mary & Martha shop, where I sell vintage-inspired and farmhouse wares. For example, the squashes above are resting in the Small Nested Basket.
Squash for breakfast? Yes! Warm weather is the right time to  branch away from pancakes or oatmeal for breakfast and start your day off a bit more fresh! This summer squash rice bowl is delicious! It's sauteed to perfection in plenty of butter for an earthy, rich sweetness. It's a lovely lunch and a light dinner- worth a try any time of day.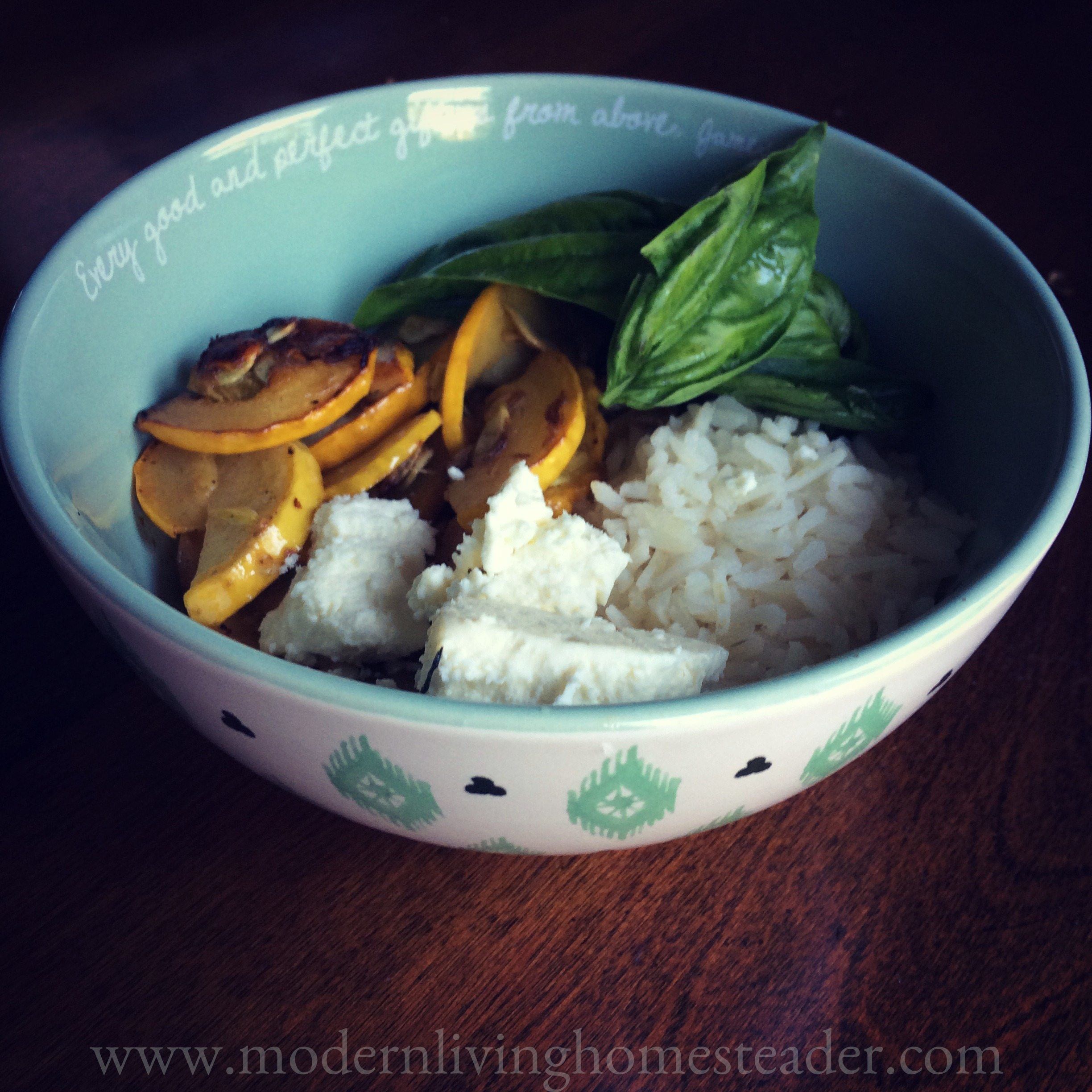 Choose two 6-8″ summer squash. Cut off the ends and neck, then cut in half and slice crosswise into 1/4″ or smaller slices.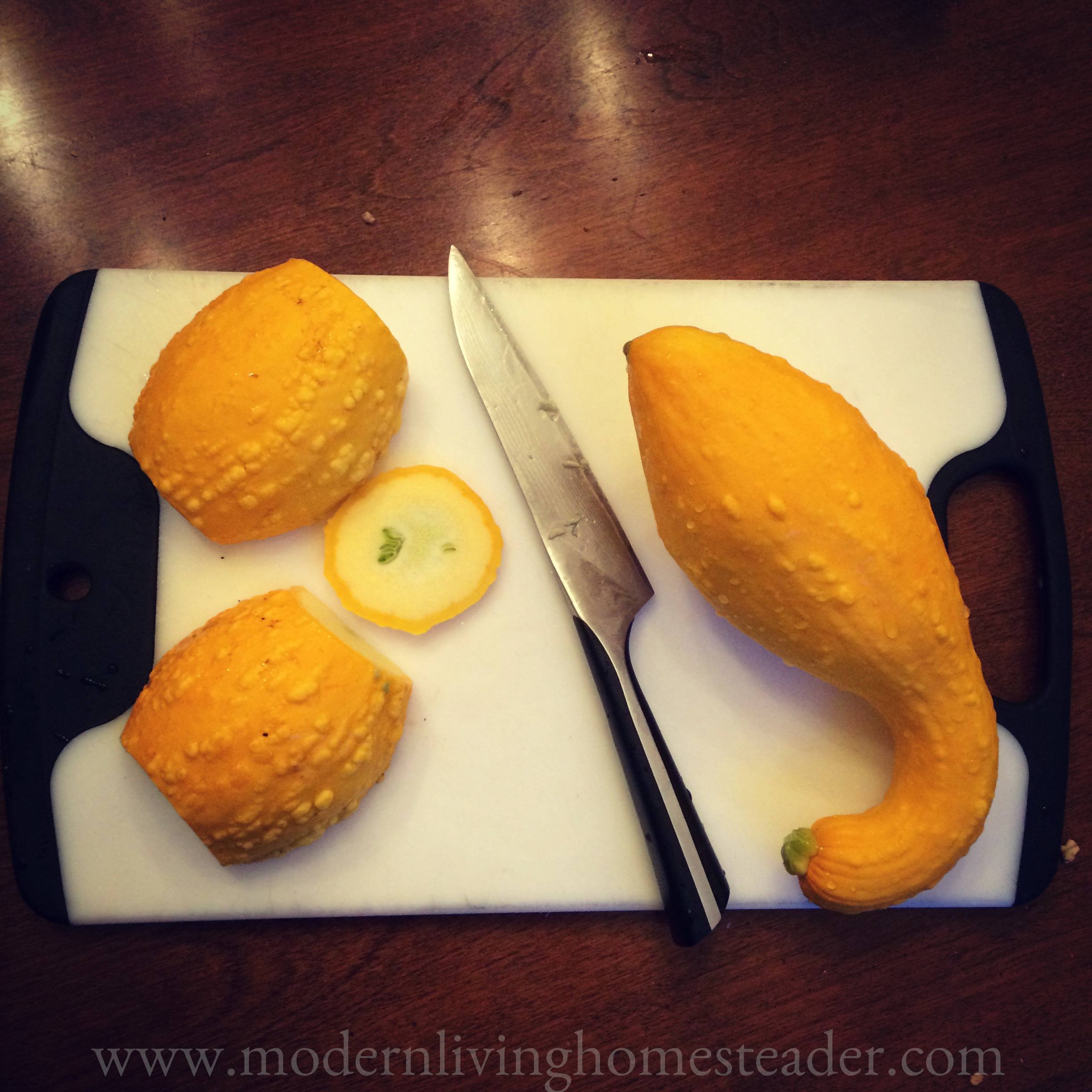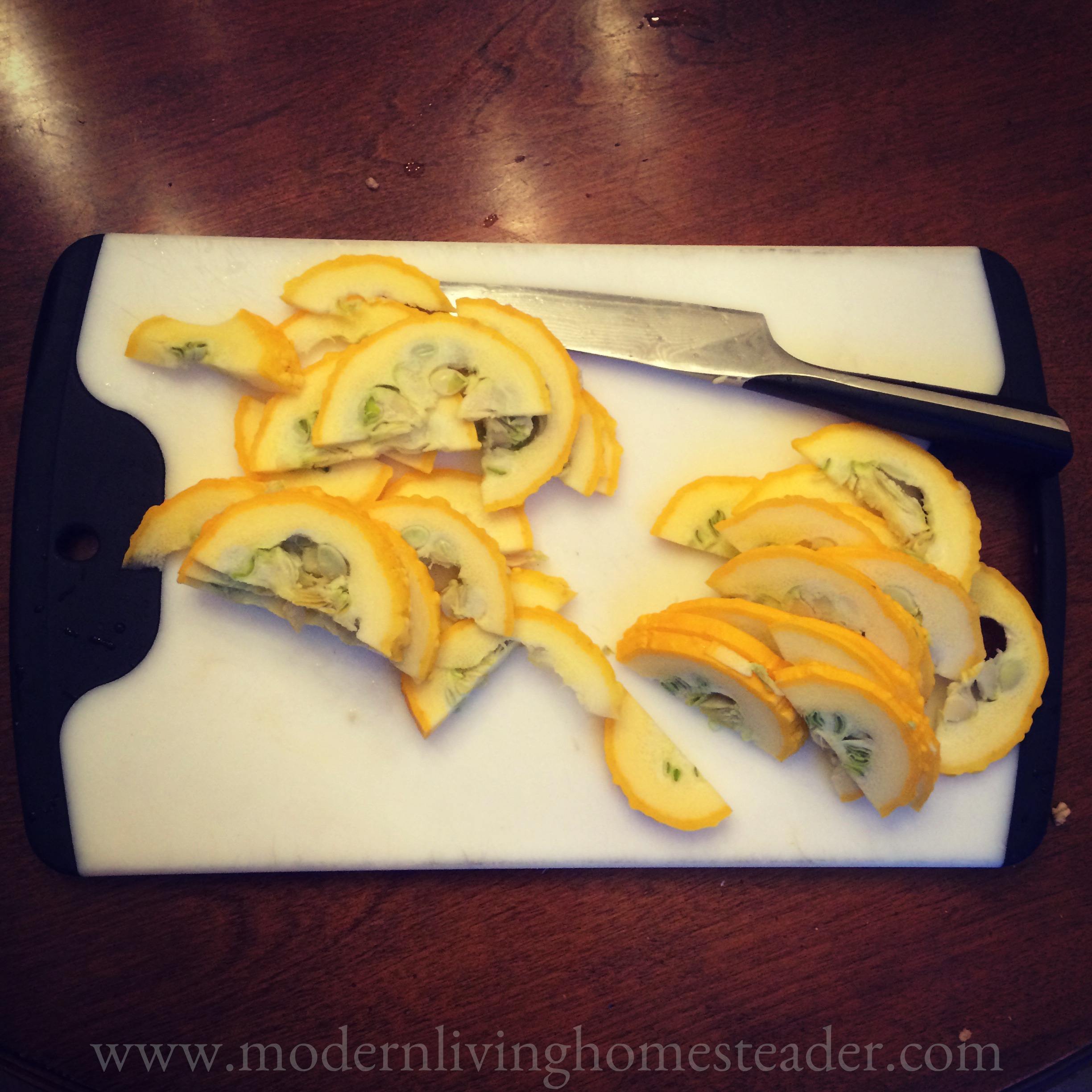 Melt 4-5 tablespoons butter in a pan, then add the squash slices. Cook for about ten minutes at medium-low, stirring occasionally.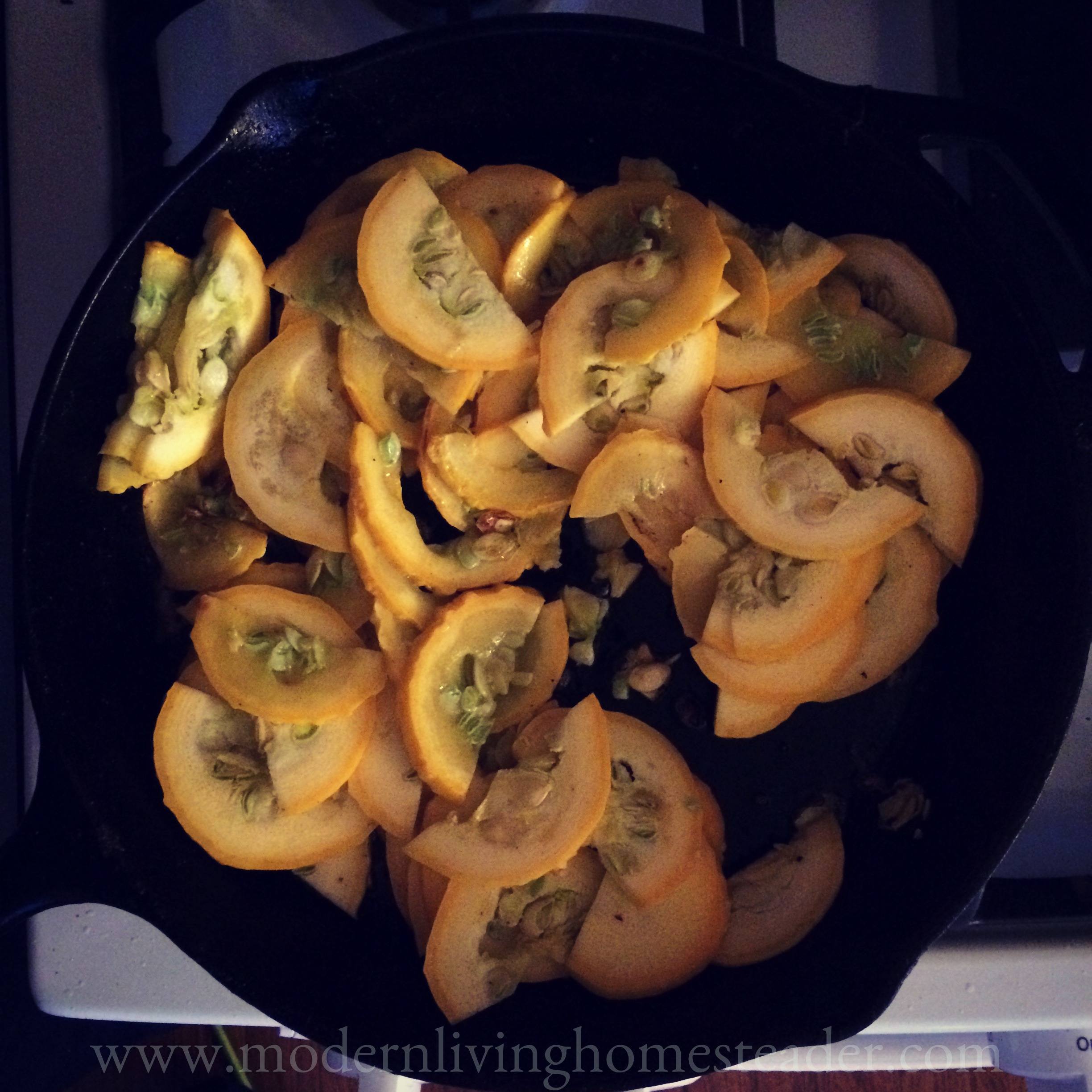 The squash is done when about a third of the total starts to brown.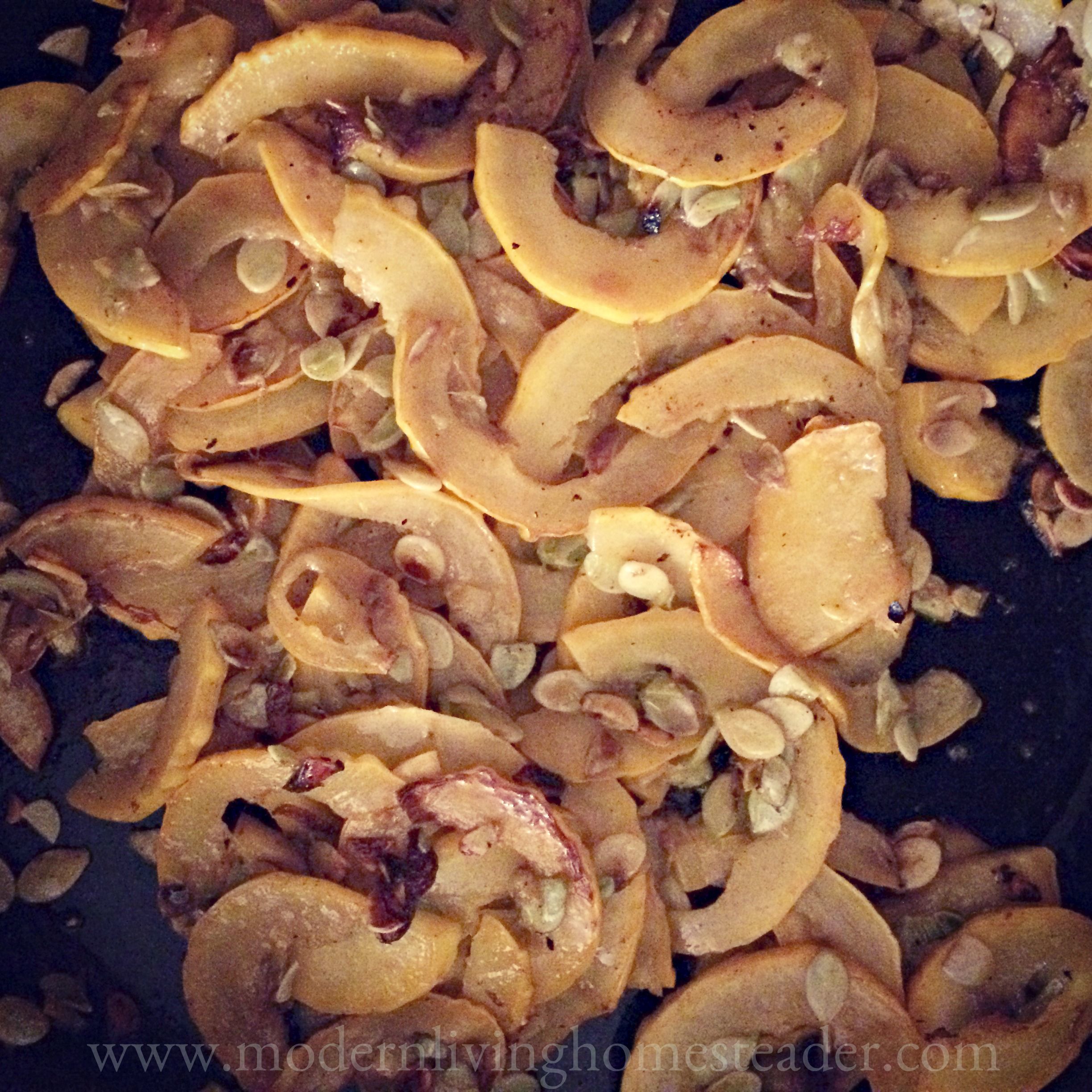 Meanwhile, bring 2 cups of water and 1 cup rice to a boil in a small saucepan. I like to add chicken stock with the water for an added protein boost. Bring the water and rice to a boil, then reduce heat to the lowest setting, cover, and simmer for 15 minutes. After 15 minutes, turn off the heat and let sit, covered, for another 10-15 minutes.
Top with fresh herbs (such as basil) and feta cheese. Enjoy!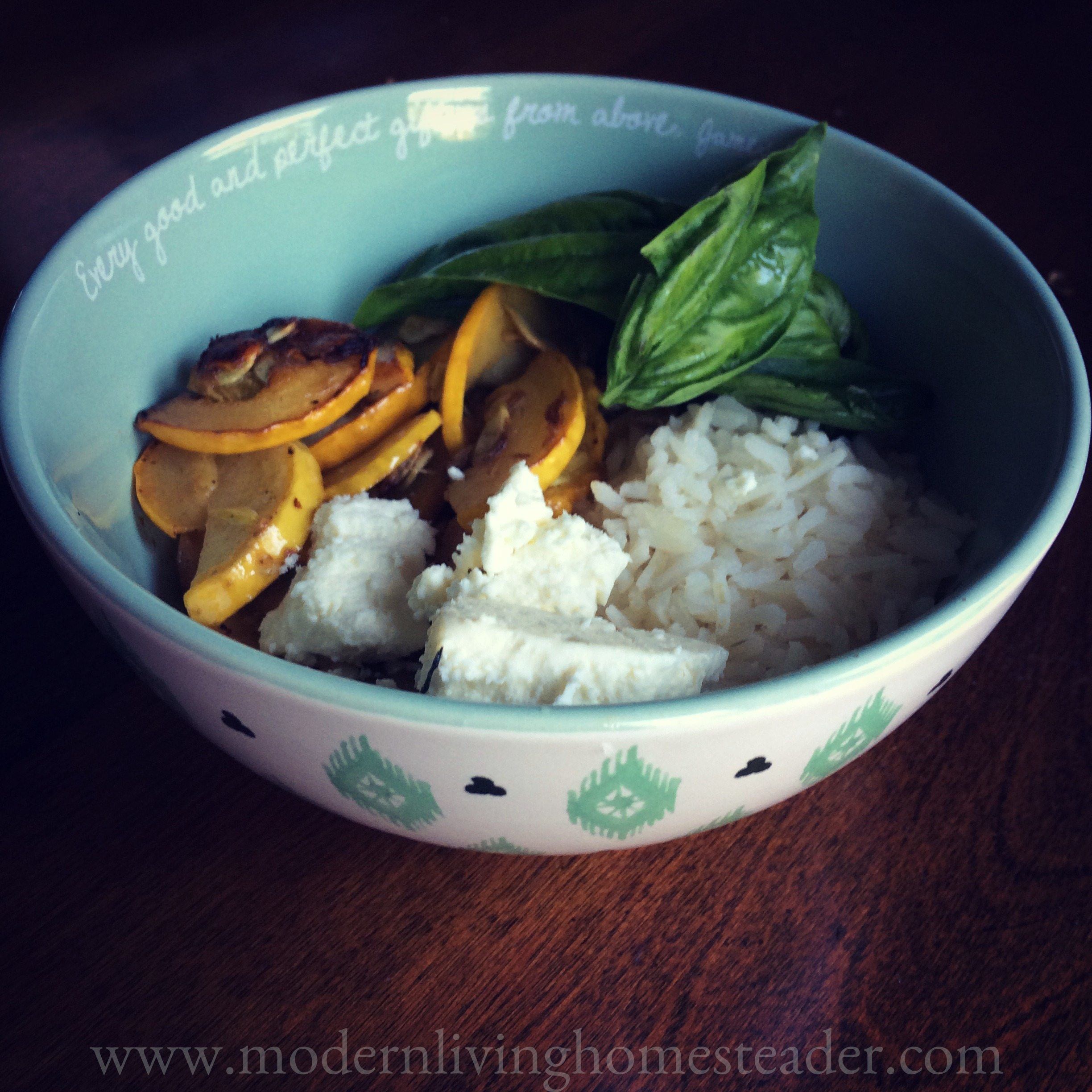 Related posts: